Who we are
Chair/Founder
Miriam Ryan (The Netherlands, Ireland)
Miriam is a young expatriate widow who has eight years' experience in pan European NGO management.  Apart from her role as Treasurer, she was also responsible for the legal and financial management of the organisation.  Prior to this, Miriam was a Director of a Dutch company in The Hague.
Miriam's husband, Danny, was killed in a tragic accident, aged just 35.  Her struggle with bereavement, and her awareness of the particular challenges facing widows in modern society, was the principle impetus to set up an NGO which would support and empower this often vulnerable demographic.
Email:  Miriam.Ryan@thewidowsfoundation.nl
.
Treasurer/Secretary
Barthold Kreulen (The Netherlands, USA)
Bart holds an Master's degree from Wesleyan University, Connecticut,  in Environmental and Earth Sciences and a Bachelor's degree from HTS Dordrecht in Chemical Engineering.  Bart has decades of experience in project and financial managment and budgeting, he also supports the foundation with his multi-lingual and technical skills.
Email:  Bart.Kreulen@thewidowsfoundation.nl
.
Board Member
Elisabeth Carrio (France, The Netherlands, Belgium,+)
Elisabeth has many years' experience as an international expert in strategy, organisation and management.  Her skills are based on technical knowledge and extensive experience, initially as an independent Chartered Public Accountant and thereafter as legal auditor for international organisations (United Nations, European Commission) as Head of Finance and Administration.  Elisabeth also acted as advisor to governments and as an evaluator of projects in France, Belgium, The Netherlands, Macedonia, Cambodia, Benin, Ghana, Congo, Central African Republic, Zambia, Syria, Dem. Rep. Congo, Austria, Kosovo, Georgia, Ukraine and Croatia.  Elisabeth specialises in existential coaching and hopes to qualify in Psychology in July.
Email:  Elisabeth.Carrio@thewidowsfoundation.nl
.
.
Legal Advisory Committee
.
Marieanne McKeown (UK/Germany)
Marieanne McKeown is PILnet's Manager for Europe based in Berlin. She is responsible for designing and implementing new projects to build pro bono legal networks in Europe and further afield in order to improve access to justice and human rights.  This includes supporting a network of 300+ human rights organisations across the world to use public interest law as a tool for change and to access pro bono legal assistance, and project managing of the organisation of PILnet's European Pro Bono Forum, the continent's leading annual conference on pro bono. Prior to joining PILnet, Marieanne worked for the Public Interest Litigation Support Project in Belfast, building the capacity of NGOs in Northern Ireland to engage in strategic litigation.  She also worked with the Northern Ireland Committee on the Administration of Justice on their human rights program.  Marieanne holds an LL.B. in law and an LL.M. in human rights from Queens University Belfast.
.
Geraldine Coughlan (The Netherlands/UK) 

Geraldine has an Master's degree in EU Law and Policy and is a lecturer in International Business Law at The Hague University.  She also has an LLM in International Commercial Law from the University of Salford.
Geraldine spent the earlier part of her career as a journalist for the BBC World Service and Radio France Internationale.  In addition to lecturing, she now also runs a private practice, GCC Law and Media, in The Hague.
.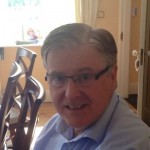 Maurice Biggar
Maurice is a Barrister, polyglot, diplomat at large who has advised on the principles and provisions of the Charter of the United Nations, the Constitution and the laws of Ireland and the Treaties establishing the European Union. Maurice is an expert in international human rights law and international humanitarian law.  He is an authority on European integration and European Union External Relations. An accomplished diplomat, advocate and negotiator, he has represented Ireland at the United Nations (General Assembly and Security Council), the European Union, the OECD, Belgium and Luxembourg. He helped found the European Endowment for Democracy tasked with promoting good governance and democracy and served on the Board of Governors of the Endowment. He advises on complex international legal and diplomatic issues. He is fluent in Irish, English, French and Latin and he has a working knowledge of German, Dutch, Italian and Spanish.
.
Medical & General Health Committee
.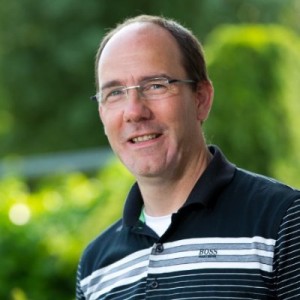 Dr. Paul Naarding
Paul is Director of the General Psychiatry Residency Training Program of GGNet with decades of experience in brain and mental health.  Paul will liaise with the foundation in developing improved programmes for supporting widows of all ages, with an emphasis on empowerment, education and guidance in navigating health insurance to ensure access to the best quality care available.  Paul is also a leading specialist in the treatment of the elderly.
.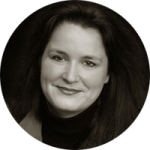 Prof. Erika O'Donnell (The Netherlands, Ireland)
Erika is a registered psychologist with two Master Degrees in Psychology; one in Clinical Psychology and one in Health Psychology.  She is specialised in the treatment of both clinical and behavioural psychological issues.  Erika  incorporates a variety of psychological approaches (CBT, Person Centered, Psychodynamic, DBT, Narrative), tailor making interventions to suit individual and unique needs and ways of being.  Erika is also a psychology lecturer, teaching both bachelor and master students.  She is a registered member of The Psychological Society of Ireland, a member of The British Psychological Society and the Nederlandse Instituut van Psychologen.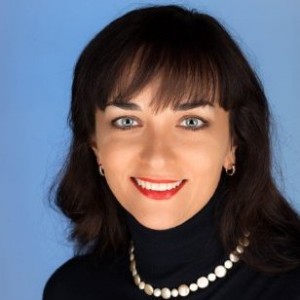 Dr. Iryna Savenko
Advisor for Ukraine
Iryna is a psychiatrist in The Netherlands who has volunteered with humanitarian causes for the last fifteen years.
.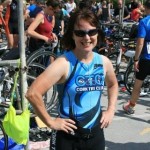 Dr. Ann Payne (Ireland)
Advisor for Ireland.
Consultant Psychiatrist, Child Psychiatry, Risk Assessment
Psychiatry in Palliative Medicine, CBT, management medical comorbidity in psychiatry.  Senior Clinical Lecturer, UCC, Clinical Tutor UCC. (Post grads). Intern National Rotation Tutor.
.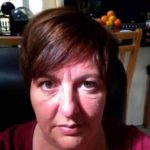 Maria Meagher (Ireland)
Maria holds a Bachelor's Degree in Psychology from the Open University and is currently enrolled in a Master's Degree in Counselling and Psychotherapy. 
Apart from volunteering for The Widow's Foundation, Maria also volunteers for a suicide prevention charity in Ireland.
.
Financial Advisory Committee
.
Claython Pender (Ireland, The Netherlands, Germany, Russia, Ukraine)
Claython has 20 years experience as an accountant in a variety of large multinational organisations and in across a wide variety of countries which include Ireland, Netherlands, Germany, Russia and Ukraine. His skills include accounting, financial and tax advice and his passion has always been to use his skills in a way that benefit others who are in need. He and his wife are actively involved in a children's charity in Ukraine that focuses on helping support orphans and orphanages across Ukraine.
.
Hans Develing (The Netherlands)
Hans has 25 years' experience as a financial and tax adviser in The Netherlands and, during his career, has been active in supporting a variety of humanitarian causes.  Hans also runs Advictus BV, a private practice in Leiden, with his team of financial and business management experts.
.
Jean-Baptiste Perrin (Greece, France, The Netherlands)

Jean-Baptiste is an expert in international relations and maritime transports.  He has also numerous years of experience in market analysis, research & development and international project management. His point of view is always socio-political and multicultural, with sustainability as a constant goal.  His skills include economic analysis and forecasts, underwriting healthcare and travel insurance, environmental techniques and regulations, business reports and controls, budgeting, team management, distance learning and e-training.
.
Tineke van der Vorst (The Netherlands)

Tineke has an MBA from Almeda University and her passion is to help and support individuals in coping with life's challenges.  Tineke has worked for many years as a mentor for entrepreneurs and gives workshops in personal, professional and leadership skills.  Her specialties include business development, social entreneurship, collaboration between organisations and training.
.
Andrew Pike (The Netherlands, USA, Russia)
Andrew is a business and intellectual property valuation advisor with almost two decades of investment industry experience and more than 13 years experience in the Dutch business environment. CFA Charterholder, ASA Senior Appraiser, ASA European chapter vice president, IIBV education and marketing committees and Chairman of ASA Europe education committee.  He is also Guest Lecturer at several Dutch universities.
.
.
Strategic Advisor
.
Camilo Villa (The Netherlands, Switzerland, Colombia)
Camilo has an Master's degree in Development Studies from Erasmus University and a Bachelor's degree in Anthropology from Universidad Nacional de Colombia.  His passion is to support organisations in developing a culture oriented to "share, collaborate, exchange and create".  Camilo also collaborates with the Swiss based organisation IofC in their humanitarian efforts and will be presenting training courses at Caux later this year.
International Relations
Chairman of the Board of Directors at EUCED – European Network for Economic Cooperation and Development, EEIG
EUCED – European Network for Economic Cooperation and Development, has the EU legal status of an European Economic Interest Grouping (EU Council Regulation nr. 2137/85) established for european and worldwide development operations, with offices in Portugal (Lisbon), Belgium (Brussels), UK (London), Bulgaria (Sofia) and delegations/representatives in 40 countries worldwide.
Statutory Member categories:
– Full Members from European Union and European Economic Area countries;
– Associate Members from outside European Union and European Economic Area countries;
– Associated Partners (Regional and Local Authorities, Organizations, Academia, Agencies….);
– Associated Business Partners (Companies, Businesses, Individual Entrepreneurs….).
.
Skype Name: widowfoundation
To contact the foundation via your Skype account, click on the icon below: